SCRIPTS AND SCORES
These are scripts with music, songs and words and music pieces as a main feature. Though there is plenty to make demands even of professionals, the pieces would be very suited to educational, community and and amateur performances because they employ larger casts and musical groups than is normally professionally viable.
There are major parts for performers from ethnic groups, notably of Caribbean or African descent.
These scripts may be used royalty free for educational, community and and amateur performances, provided that the author is notified through this website and his copyright is acknowledged in publicity material. Payment for use in broadcast and professional performances should be negotiated according the normal procedures.
Wail

Presenting the life of jazz pianist
Bud Powell.
Links
Caliban Calypso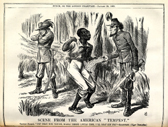 Scenes from Shakespeare's Tempest contrast with a story of colonial times and the lives of the actors who are playing these characters.
Downloads